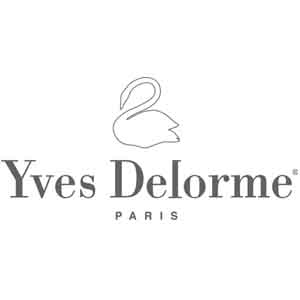 Yves Delorme
Yves Delorme is internationally acclaimed for its fine European linens and accessories for the home. It is part of the family-owned French company, Fremaux Delorme, which has produced fine linens since 1845. The company draws its strength and skill from more than 160 years of proud tradition, first as a manufacturer and now also as a worldwide distributor of fashionable linen collections for the home.
See full property >
Yves Delorme + The City of Hope for Breast Cancer Awareness
Valid from October 8, 2017 to October 31, 2017
Yves Delorme is delighted to announce our partnership with The City of Hope in support of Cancer Awareness during Pinktober: During the month of October, Yves Delorme donates 20% of sales on select and Limited Edition PINK products to the City of Hope.
---
Down Promotion
Valid from October 20, 2017 to November 4, 2017
Experience Exquisite Lightness! 25% off Yves Delorme Down Comforters & Pillows, October 20 – November 4.
---