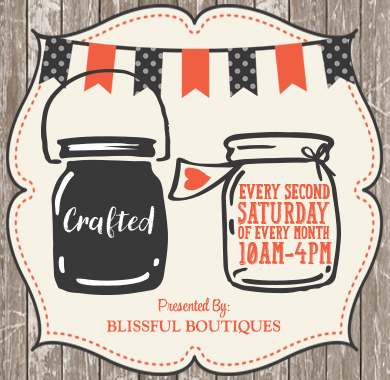 Crafted Presented by Mi Bella Boutiques 805
December 10, 2016 10:00 AM - 3:00 PM
Local artisans will be located throughout the Plaza with handmade jewelry, clothing, pottery and much more!
Artisans scheduled to attend:
Dawn Carlson ~"DCBlue Designs" - Fine jewelry artist
Sue Hatler ~ "Susie's Homemade Jams & Jellies" - Home baked goods
Lee Hatler ~- Barbecue hooks and rubs
Chuck Goranson ~ "Sharpening by Chuck" - Knife sharpening
Paula Gregoire ~- Jones - Jewelry
Tim Cardy ~ "Tudor Cottage Handcraftory" - Fiber Arts
Katrina Copeland ~ - Knitting and Crocheting
Daniel Taylor ~ "Paddlewood Designs" - Woodworking
Barclay Tait ~- Leather Purses, satchels
Leah Homem ~ - Jewelry
Kimie Navetta ~ "Bluemoon Granola" - Granola Snacks
David Duerson ~ Duerson Black Artwork
Chris and Vicky Torre ~ Art work and quilts
Valerie Cuan ~ Jewelry In Glass
Segundo Griffith ~Tha!Line T-Shirts
Paula Gregoire-Jones ~ Gregoire-Jones Designs
Taniqua Rodriguez ~ Renew Hand and body
Carol Giamoni-Copelan ~ Bella Farfalla
Monica Isais ~ Monica's Creations
Stephanie Ingoldsby ~ Face painter
Jody Chenot ~ Girlie Girl Designs


Interested in being a vendor? Please contact Mi Bella Boutiques 805.
Check back often for a listing of vendors scheduled to attend.