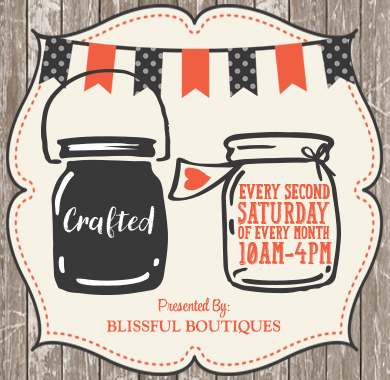 Crafted Presented by Blissful Boutiques
December 9, 2017 10:00 AM - 4:00 PM
Local artisans will be located throughout the Plaza with handmade jewelry, clothing, pottery and much more!
Artisans scheduled to attend:
Et boni suci succulents
Gregoire Designs
Monica's Creations
Susie's Jams
Lee's BBQ Rubs and Hooks
Petite and Posh
Janelle Family Wooden Brain Teasers
Paddle Board Designs
Jens Beachside Gems
Miss Tickle Hats
Andrea's Flameless Candle Art
Jennifer Love Ocean Art
Sharon Slade Tye Dye clothing for men, women and kids
Aloha Lea
AZ Designz
Ocean Jewel SB
Designs by Kat
Interested in being a vendor? Please contact Lisa Green.
Check back often for a listing of artisans scheduled to attend.