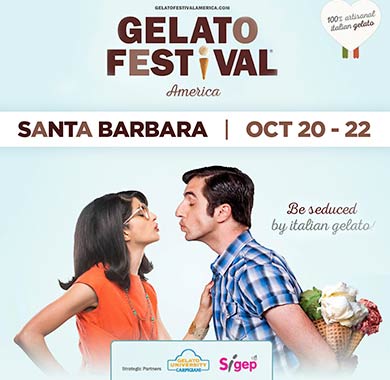 Gelato Festival Coming to America!
October 20, 2017 through October 22, 2017
For the first time ever, Gelato Festival is coming to America to spread awareness of Italian artisanal gelato. For information about the event and to get your ticket, visit www.gelatofestivalamerica.com
Gelato Festival America will be in Santa Barbara Friday, Oct. 20 to Sunday, Oct. 22. Each artisan and chef in the competition will have a one-time flavor created especially for the Gelato Festival. Everyone at the festival will be able to vote for his or her favorite flavor of the competition. Each of the events will be open to the public and will include educational opportunities for all ages and plenty of amazing, authentic Italian gelato.