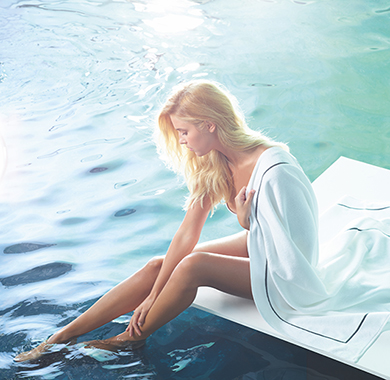 Yves Delorme
Now through April 30, 2018
Yves Delorme has chosen the theme of Water for its inspiration for the Spring-Summer 2018 Collection. In honor of the water that unites humanity on a fundamental and global scale and in partnership with The Terra Mar Project, Yves Delorme will donate 10% of the sales of select Ocean-inspired products to The Terra Mar Project during the month of April 2018.
Designs Include, in both Bed & Bath Linens: Neptune, Naiade, Ecume (all colors), Croisiere Beach Towels (all colors), Classic Bed Linens (Triomphe, Athena, Lutece, Flandre, Walton) & Etoile Towels in the New Spring 2018 Aqua Color only.
The TerraMar Project is an international non-profit organization at the heart of a global movement that brought the subject of the Ocean to the United Nations and placed it officially on the list of The UN Sustainable Development Goals. As a result, today, the Ocean is Sustainable Development Goal #14 and The TerraMar Project continues to build inspiring programs world-wide to assist the UN meet and exceed these targets.
https://theterramarproject.org