Yves Delorme
Yves Delorme is internationally acclaimed for its fine European linens and accessories for the home. It is part of the family-owned French company, Fremaux Delorme, which has produced fine linens since 1845. The company draws its strength and skill from more than 160 years of proud tradition, first as a manufacturer and now also as a worldwide distributor of fashionable linen collections for the home.
Celebrate Our Fall Collection
Discover Les Elégantes, our Fall-Winter 2019 Collection and receive 20% off + Join us exclusively in Yves Delorme Stores during open hours ...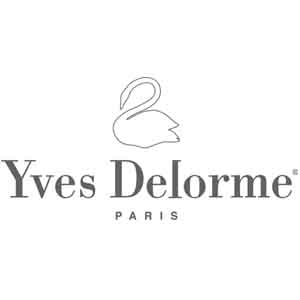 Related Stores
---
---
---