Yves Delorme - Discover Les Elegantes
---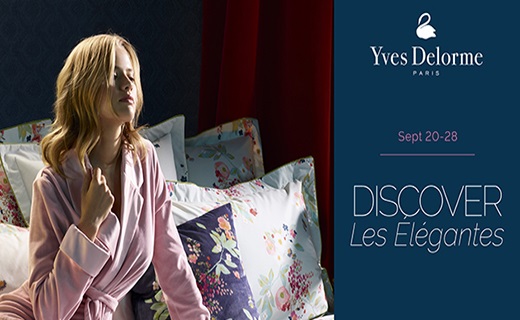 Discover the New Collection Les Elegantes & save 20% off YvesDelorme Fall-Winter 2019 Collection & Coordinating Classics, including bed, bath & accessories.
ONE WEEK ONLY Sept. 20-28
*Join us exclusively in Yves Delorme during open hours on Thursday, Sept. 26th for Champagne & Cupcakes!
Learn More >
A Crimson Holiday Preview Weekend
September 28, 2019 through October 1, 2019
Come see what's happening at A Crimson Holiday this season. We will be open for a special preview we...