Now through August 12, 2023
|

Macy's Court
---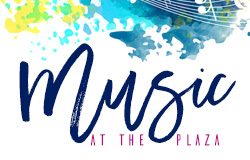 We're coming up on the summer of 2023 and we're excited to announce that Music at the Plaza is back and better than ever!
The SECOND Saturday of every month (May-Aug) Music at the Plaza will take place in the Macy's Court from 12pm-4pm.
Here's the line-up:

May 13: 12-1:45pm Tom and Friends
2:15-3:45pm Nic & Joe
June 10: 12-1:45pm Austin Vallejo
2:15-3:45pm The Rose Valley Thorns
July 8: 12-1:45pm The Ojai Pixies Choir
2:15-3:45pm Still Joy
August 12: 12-1:45pm John Garnett with Jim Rankin
2:15-3:45pm Smitty & Julija

Play at the Plaza
Ongoing
Play at the Plaza is located throughout La Cumbre Plaza! You'll find a number of fun games - Foosbal...
World of Barbie Now Open at Santa Monica Place
Now through June 30, 2023
Be sure to check out World of Barbie, now open at our sister center Santa Monica Place ! World of B...